Details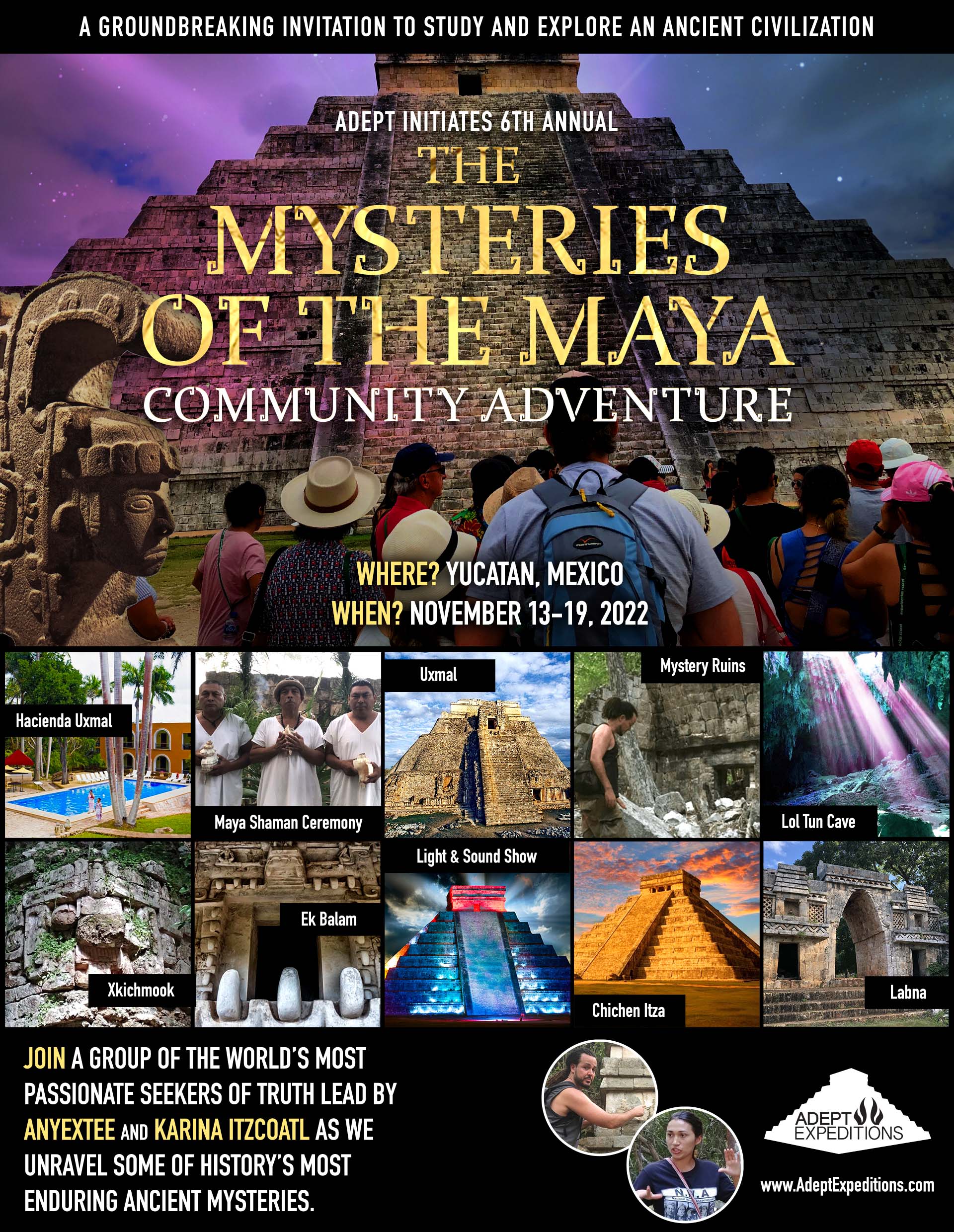 Journey into the heart of the Yucatan peninsula on an adept expedition with 
Anyextee
 

and

 
Karina Itzcoatl
 

to explore hidden structures, temples, pyramids and archaeological ruins with like-minded truth seekers from around the world.


Feel the energy as you stand in powerful places with our ancient mysteries experts right by your side. Together we will explore the sacred sites of indigenous wisdom keepers and decipher the esoteric aspects of the symbolism encoded in Maya art and architecture.
By the time this week long journey is over you will have developed a deeper understanding for one of the world's most enigmatic civilizations. Visit amazing sites like the Uxmal Ruins, Ek Balam & Chichen Itza.
Yucatan - Mysteries of the Maya Tour | Adept Expeditions





*All MOS Members will receive additional discounts on booking.





- Neophytes $25 OFF





- Initiates $50 OFF





- Adepts $100 OFF





Let us know if you are interested, we still have many spots available.



---