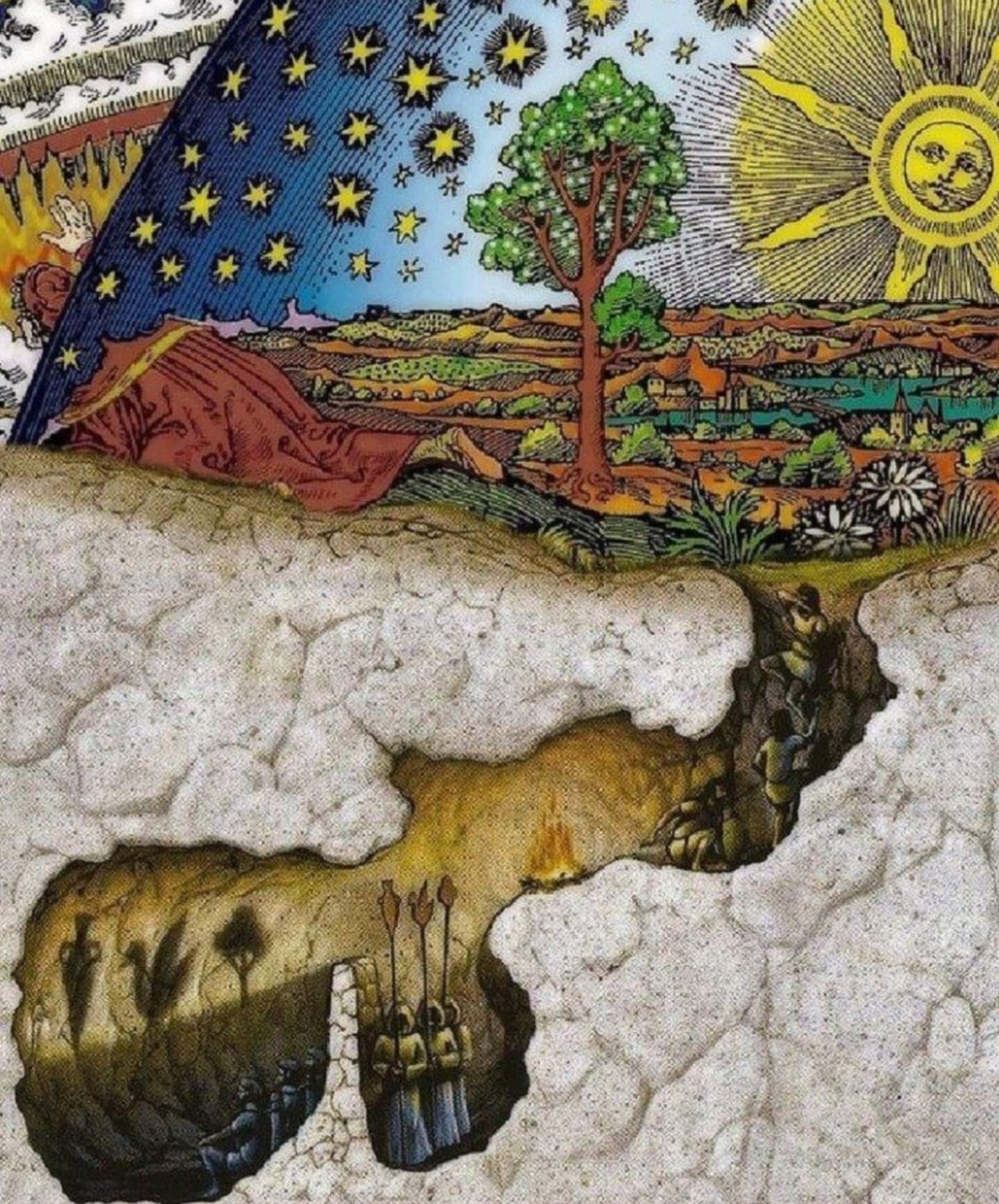 ---
"I have given them your word and the world has hated them, for they are not of the world any more than I am of the world" ~John 17:14
If the kingdom of Heaven is WITHIN then where is the kingdom of hell? It is all around us, this realm is the Great furnace - the land of the dead, asleep and unconscious.
Jesus said, "Whoever has come to understand the world has found (only) a corpse, and whoever has found a corpse is superior to the world."
—Gospel of Thomas
"Do not love the world or anything in the world. If anyone loves the world, love for the Father is not in them. For everything in the world — the lust of the flesh, the lust of the eyes, and the pride of life — comes not from the Father but from the world. The world and its desires pass away, but whoever does the will of God lives forever" —1 John 2:15-17
....
Be in the world and walk as the pillar of divine light you are, cast aside judgement on that which is outside of your control, for nothing is as it seems. This world of (Maia) illusion is not something to be grasped, but rather something to be released, enjoy it lovingly but not with greed.
The deeper you move within, the more alien the world becomes because your soul is sloughing off all that is illusion and untrue, providing contrast from the Kingdom of Heaven within.
He that is awake in this dream can see the underlying harmony amongst the chaos. If man knows himself, he will understand the world.
The application of the Hermetic Laws by the intuitive interdisciplinarian can understand the cycles and patterns of the physical world as they directly correspond to his own microcosmic world.
The "savior" comes from within, not from without, thus ultimately leading to true freedom as one sheds the shell of his life to a deeper eternal life of purity. To know oneself is to know the God within and without, that 'he' is all. To serve the 'Lord' is to submit to the flow and harmony of life. To be a conduit for the Divine is to walk this world lighthearted and in perfect faith.
...
"For everyone who has been born of God overcomes the world. And this is the victory that has overcome the world – our faith"
—1 John 5:4
"I have said these things to you, that in me you may have peace. In the world you will have tribulation. But take heart; I have overcome the world"
—John 16:33
"We were therefore buried with him through baptism INTO DEATH in order that, just as Christ was raised from the dead through the glory of the Father, we too may live a new life"
—Romans 6:4
Gematria:
IN THE WORLD, NOT OF IT 227
Spiritual warrior 227
Be true to yourself 227
Directed by a higher power 227
Destined for Greatness 227